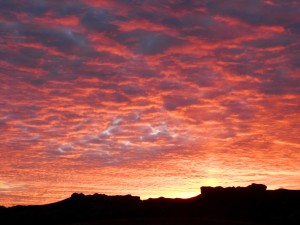 by Jeanne Love
download pdf.


Rain.   Thunder
Magnificent Lightening.
Clearing.   Cleansing.
Healing a once darkened
Circle of Light
Ancestors
Military.  Native.   Pioneer.
collectives of Light and Love
Strolling the Heavens above us
Washing Us Clean.
Erasing.    Erasing.   Erasing.
Memories.   Incidents.    Events.
Sorrow.   Grief.
Harsh realities of mis-adventures
darkened this world once;
Now it is being Reclaimed,
Restructured, Blessed and Rebuilt.
Darkening Skies
only a Temporary color
to wash away
Guilt, Shame and Pain
of a visible past.
Tides turning, colors returning.
Evidence
of massacres eliminating
from the Energy blueprint
of this Golden Land.
Peace.   Peace-filled.    Peace Pipe.
Smoke Streams
from
the invisible ceremonies
of spirit dances
Recreating
a new TRUTH
a new WORLD.
The Ancient Ones
Singing
their Birth song,
Dancing
within the clouds of Earth
and
in our Self-Discovery of Light
we understand
what it truly means
"To Be Saved."
Mother Ship
manages,
holds a steady course.
The spotters
release from her,
floating
gently
to earth,
making their way into the ground
like young seedlings'
first glimpse of morning sun.
The urgency Rests now.
We have come
Completed
and Returned her land
to those who have created
this Garden.
Those psychic Earth Gardeners
who have traveled
across cosmic skies
to check on
and tend
to their young.
We
are not young;
but old, Knowing,
returning to help the process,
to
make It so.
How Did We Do?
What have we
Learned?
Regained?
Only the Knowledge
that
ONENESS
is
the blueprint for life.
And That
Love Is Truly ALL There Is.