December 6, 2015
For those of you who know me…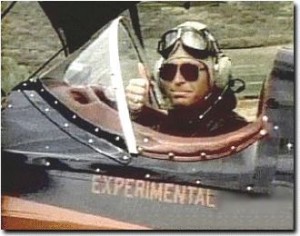 Love Came Down at Christmas…
Greetings to one and all this holiday season.  And for those of you who feel that we have been left behind on this planet let me reassure you that there is no such desertion taking place. We are all being loved and cared for.  In fact, the best is yet to be. You see there are many little elves and gelflings, angels and higher beings, saints and sinners, who are gathering as this is being written.  These beings are all a great big part of this human story.  It is all about self-discovery and what it means to find the humanity in our world condition, as well as to find the humanity in our personal stories. We forget that though, don't we? We forget how beautiful our spirit is and it takes this time of year to help us try and remember.
I am with you on this. I am here…and I have stayed here to help you remember.  There are a whole gaggle of Beings…tall ones, short ones, human ones, intergalactic ones who have stayed, even during the darkest times, in order to bring about the Light and its change.
And although I have been "over" for quite some time, I am as real and as interested in the world condition as I was when I lived in the body, wrote and sang songs and flew airplanes. I am as real as the moment I stepped foot on this planet and as real as when I left it. Rest assured that there are many, many spirits whom you have come to love who are still with you even when their bodies lie in rest or float in the endless ocean throughout time and infinity.
There are certain cycles and configurations which take place through the celebration of our religions, our cycles of Mother Earth and the energy of the stars. This is one of those times when the energy of the stars and the moon and the cosmos is particularly vibrant.  This is one of those times when there is a shifting, a changing of the guard, if you will.  And if I can have your attention for a brief moment I will lend you a piece of this wisdom, this journey.  It isn't really mine to give.  It is yours.  I am simply here to help you remember and connect. I am a way-shower, if you will.  I have remained and kept my consciousness as John so you would feel familiar and confident.  I have stayed because the very love and respect for human life I had all those years ago still remains.  And it is time for me to share this from this side of the stars.  My friend, Jeanne Love, has graciously given me permission to work through her.  We have written several songs together.  And I am thrilled that she is finally willing to write down my words for me in order to help in any way I can at this time of the earth's serious transition from dark to the LIGHT. Jeanne is also a way-shower, as many of you know her to be. I marvel at her strength and fortitude in the face of so many destructive forces…however, I digress and she is not pleased when I wander.  Just like a woman…task oriented! But I love her for what she brings to this world.  What she brings to me and what she offers the world.
We are beginning a cycle of serious change.  It is starting as we hear the miracle story of Hanukkah…and will continue as we celebrate the Winter Solstice.  It will breech in its entirety as we move through the traditions of Christmas and into the New Year. Pay attention to us…to spirit…to the birds, the stars, and the people whom you surround yourselves with at this time of year. In order to promote the deepest level of transitional healing we must take the charge of Forgiveness and Unconditional Love.  I know and I am aware of the many dark events that have been taking place over the last few years…heightened in their severity so much so that it seems that Darkness has had the last word…but hear me…THAT IS NOT TO BE SO.
Your power in all of this is to FORGIVE and to redirect the energy of fear and hatred… into the world of Light…by forgiving with understanding that these illusions are not the final word on creation's doorstep. YOU have a magnificent opportunity to be the change in this world which seems so hungry to be feed.  YOU have the ultimate power of reformation.  YOU have the power to heal and redirect.  It is a collective you see…and as each one of us changes our deep personal story…as each one of us decides we no longer wish to hold the burdens of darkness filled with regret, deceit and betrayal…then we hold the power of forgiveness in our very own hands.  That power to forgive and understand that all that has been no longer needs to be …sets the whole world free because it has set you and I free.I will write…with Jeanne's help…a little story over the next few weeks to share my perspective that can lend a hand to you all who are reading this…to feel the release…the ability to let go…the ability to be MORE than the old, dark stories.
I am humbly one of many who strive to hold and carry the Light through Unconditional Love and Forgiveness. I am here to encourage you and to help you experience the joy and peace of personal release.  This is all you can do and this is everything that you can do. This is the ultimate seasonal GIFT to yourself and as a result, to the whole world. Know that I love you, respect you and look forward to your transformation from the old to the new…you can do this.  I believe in each and every one of you…to be more…to be brave…to be what and who you are meant to be. I am always your John…I am the Eagle/Hawk and I live in high places…But I also live with you…every one of you.  We are one, you see.
Namaste'
John Denver